TLM Studios Pvt Ltd is purely a dream start-up and the brain child of two young and multi-talented media aspirants. Their unique perspectives and a strong background within varied verticals of media and communication makes an impeccable team.
We help brands by rendering affordable and innovative media and communication solutions through video production, design, branding and marketing strategies. Over the years TLM studios Pvt. Ltd had the privilage to help brands, big and small, to make a unique identity and growth by providing great media and communication solutions.
We are committed to delivering customized and results-oriented services. We always strive to magnify our patron's perception and help to foster their growth.
We are not just a typical creative agency, but a wonderful human centered team who take pride in helping out brands in needs. We've witnessed brands being born, growing up and flourishing in their respective business verticals.
Our team of professionals can genuinely understand your requirements and provide the best possible solutions considering your budget constrains.
So no worries… you are going to love us!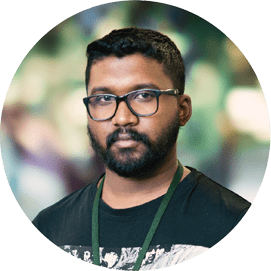 AJESH GEORGE
Director,Co-Founder
He is a well experienced filmmaker and Creative Director with an excellent record of various film, photography and design services in corporate, FMCG, lifestyle and fashion sectors.
He specializes in Direction, Cinematography, Branding, Audio-Video Production and Motion graphics.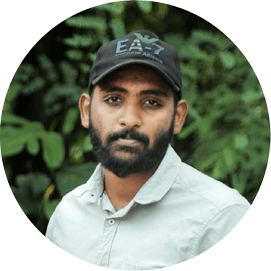 ANANDU MOHAN
Director, Co-Founder
He is a Cinematographer and Creative Director with an excellent knowledge increative visualization, ideation and conceptualization in various creative verticals.
He specializes in Cinematography, Photography, Branding, Audio-Video Production.